Posted: Tuesday, December 24, 2013 9:54 AM
---
Reply: CNS-ASSOCIATES@HOTMAIL.COM
My PC Tech has Moved to 153 W. Prien Lake Rd. Lake Charles,LA - Next to KVHP Fox 29
My PC Tech has been helping customers in Lake Charles, Louisiana and all of Southwest Louisiana with their computers and technology since 2005. WE HAVE A NEW LOCATION http://www.mypc-tech.com/
Our services include computer repair, IT Support, consulting and Network Services for Business and Residential. Protect your Business from Viruses, Malware and Spyware. We offer Monthly Maintenance Contracts.
Call us for Details. 337-436-1136
" FREE COMPUTER DIAGNOSTIC "
337-436-1136 or 337-497-0900
THE ORIGINAL COMPUTER STORE ON RYAN STREET SINCE 2005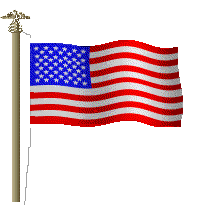 WE BUILD GAMING COMPUTERS
WORK ON APPLE MACINTOSH
COMPUTER REMOTE SUPPORT
Fix your Computer Remotely. DESKTOP & LAPTOPS-
Dell, HP, Compaq, Gateway, EMachines, Toshiba, Acer, Sony.

337-497-0900 OR 337-436-1136 .

CREDIT CARDS--- MASTER CARD, VISA & DISCOVER ONLY.



Alternate Contact:
E-mail:
cnsassociates@gmail.com
(typical response time 48 hours)
Visit or Website
WWW.MYPC-TECH.COM

Check out the presentation here: http://www.slideshare.net/cnsassociates/my-pc-tech-to-pub-2225138

• Location: Bakersfield, Bakersfield Area

• Post ID: 1974293 bakersfield